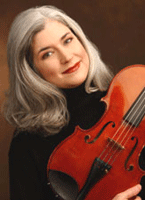 CHRISTINE RUTLEDGE
Violist Christine Rutledge is currently Professor of Viola at the University of Iowa. She has served on the executive board of the American Viola Society, and is president of the Iowa Viola Society. For six years she was Assistant Principal Viola of the Louisville Orchestra and violist of the Ceruti Chamber Players and the Kentucky Center Chamber Players. She has also been a member of the faculty at the University of Notre Dame. Festival appearances include Interlochen Center for the Arts, Bay View Music Festival, Roycroft Music Festival, Sewanee Summer Music Center, "Brunch with Bach" series at the Detroit Institute of Art, Manitou Music Festival, Hot Springs Music Festival, and the Fontana Chamber Arts Festival. Rutledge currently serves as an artist/faculty member at the Bay View Music Festival.
She has commissioned, premiered, and recorded new music by many composers. In an effort to provide violists with a larger and historically accurate body of baroque repertoire, Rutledge founded Linnet Press Editions which features her transcriptions and editions as well as new editions of out-of-print music from the English Romantic period. Her technique book, The Violist's Handbook, has sold hundreds of copies throughout the world. Recent performances, master classes and presentations on baroque performance practices include those in Germany, Sweden, South Africa, and at universities around the United States.
Rutledge is a graduate of the Curtis Institute of Music as a student of Karen Tuttle and Michael Tree, and the University of Iowa with William Preucil, Sr. She is also a graduate of the Interlochen Arts Academy, where she was honored as Valedictorian and recipient of a Young Artist Award. Among her many honors are Prizewinner in the Aspen Festival Viola Competition, an Indiana Arts Commission Individual Artist's Fellowship, recipient of an Eli Lilly Foundation grant for undergraduate teaching development, as well as several awards from the Institute for Scholarship in the Liberal Arts at the University of Notre Dame and the Arts and Humanities Initiative at the University of Iowa.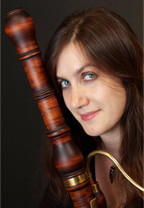 ANNA MARSH
Baroque wind specialist Anna Marsh is also fluent in Renaissance, Classical and Modern instruments. Her interests lie principally in the double‐reed family, though she also performs on the Renaissance and Baroque recorder. This year she will be a featured soloist with the Boulder Bach Festival and New York State Baroque. Originally from Tacoma, WA, Anna appears regularly with Opera Lafayette (DC), Tempesta di Mare (Philadelphia), Ensemble Caprice (Montreal), Clarion Society (NYC), and Arion Orchestre Baroque (Montreal), Tafelmusik (Toronto), Seattle Baroque Orchestra, Washington Bach Consort (DC), and Musica Angelica (LA), among others. She has been the featured soloist with the Foundling Orchestra with Marion Verbruggen, Arion Orchestre Baroque, The Buxtehude Consort, The Dryden Ensemble, The Indiana University Baroque Orchestra and others. She co‐directs Ensemble Lipzodes and has taught both privately and at festivals and master classes at the Eastman School of Music, Los Angeles Music and Art School, the Amherst Early Music, and Hawaii Performing Arts Festivals and the Albuquerque, San Francisco Early Music Society and Western Double Reed Workshop. She has also been heard on Performance Today, Harmonia and CBC radio and recorded for Chandos, Analekta, Centaur, Naxos, the Super Bowl, Avie, and Musica Omnia. Marsh has studied music and German studies at Mt. Holyoke College, The Thornton School of Music at the University of Southern California and Jacobs School of Music at Indiana University.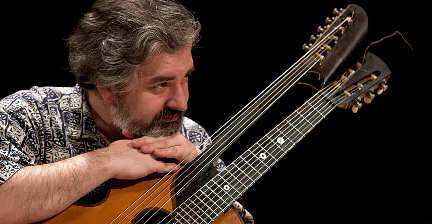 OLEG TIMOFEYEV
Oleg Timofeyev
plays the renaissance, 10-course and baroque lutes and theorbo, 19th-century guitar, viola da gamba and recorder, and is one of the world's foremost authorities on the Russian seven-string guitar. Originally from Moscow, he took guitar lessons from Kamil Frauchi, the most influential guitar teacher in Moscow of the time. His interest in performing early music on lute and guitar brought him to the U.S. where he studied with Patrick 0'Brien, James Tyler, and Hopkinson Smith. Mr Timofeyev holds an M.A. in early music performance from the University of Southern California (1993), and a Ph.D. in performance practice from Duke University (1999). He was Artist in Residence for the School of Music at the University of Iowa, where has been Visiting Assistant Professor for the Department of Russian since 1999. He also has taught at Grinnell College and Cornell College. Mr. Timofeyev has received many fellowships, grants and awards, including two separate Fulbright grants for recent research into the Russian guitar in Moscow and for teaching early plucked instruments in Ukraine. His editions have been published by A-R Editions, and his articles have appeared in the New Grove Dictionary of Music and Musicians and in the Lute Society Quarterly among other periodicals. In Moscow he founded and directed the still active early music group Pratum Musicum for the Moscow Palace of Culture. He has been guest lecturer and performer with the annual Vanamuusika Päevad, an Estonian early music festival, and directs the annual International Russian Guitar Festival and the International Academy for Russian Music, Arts, and Culture, both in Iowa City, Iowa. He has made many solo recordings for Dorian Recordings.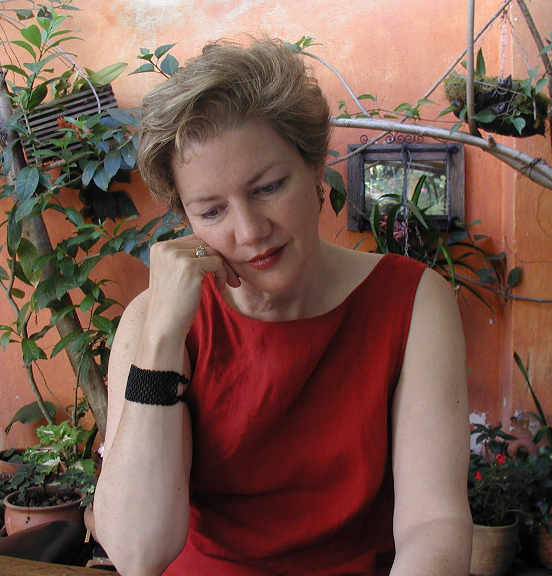 ELIZABETH WRIGHT
Harpsichordist and fortepianist
Elisabeth Wright
is noted for her versatility as soloist and chamber musician, and for her expertise in the art of basso continuo improvisation.
Following graduate studies with Gustav Leonhardt in Amsterdam, she has maintained a distinguished career performing in such noted venues as Boston and Berkeley Early Music Festivals, Mostly Mozart, Tanglewood, Aston Magna, Lufthansa of London, Vancouver Early Music, Tage alter Musik, Sydney Festival, Festival Cervantino, Musica Antica Bolzano, Festival de Estella, Stour Music Festival, and the Brazilian festivals, Performa Clavis and Semana de Música Antiga. A member of Duo Geminiani with violinist Stanley Ritchie, she has also performed and recorded with Música Ficta, and with many artists of international renown. Soloist with Tafelmusik, Lyra, Seattle, Portland and Indianapolis Baroque Orchestras, she has been broadcast on four continents and recorded for Classic Masters, Milan-Jade, Focus, Arion, Arts Music, Centaur, and Música Ficta Recordings.
Professor at Indiana University's Jacobs School of Music in Bloomington, Wright is in frequent demand for master classes and seminars pertaining to performance practices of music from late 16th – 18th century. She contributed a chapter about the musical settings of texts by Giambattista Marino together with a recording in "The Sense of Marino: Literature Fine Arts and Music of the Italian Baroque, and served as translator for Max Sobel's edition of the complete works of Francesco Bonporti. A reviewer for Early Keyboard Journal, she was a founding member of The Seattle Early Music Guild, Bloomington Early Music, and has served on the board of Early Music America and as panelist for the National Endowment for the Arts, PEW, and PennPat.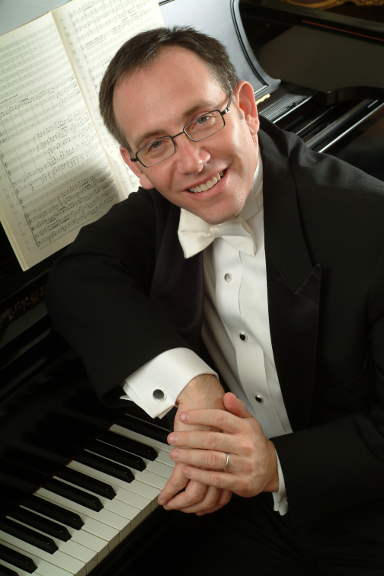 BENJAMIN LOEB
Though since 2013 Benjamin Loeb serves primarily as the Executive Director of the Quad City (Iowa) Symphony Orchestra, he is also an accomplished soloist, accompanist, conductor, arranger, educator, and administrator. His piano performances has been heralded by the Boston Globe: "[his] vigorous, cogent playing signaled the kind of equally weighted partnership, plus competition, plus mutual quest, etc. that [makes] this music live." Last May, he performed Morton Gould's Interplay with the Boston Pops Orchestra at the invitation and under the direction of New York Philharmonic Music Director Alan Gilbert. He has also collaborated as concerto soloist with many other conductors including JoAnn Falletta, Carl St. Clair, and Rossen Milanov. His widely varied projects range from concerts of Beethoven and Bruckner Symphonies to recordings with Yo-Yo Ma of Italian 16th century madrigalists to tours with popular rock musicians to world premieres of the most cutting-edge avant-garde contemporary music.

At the invitation of United States Department of State, Loeb toured Argentina and Uruguay as an Artistic Ambassador, performing recitals of the music of Scott Joplin and giving master classes and workshops with youth orchestras and young musicians. He has recorded for Naxos (both as soloist and collaborative pianist), CBC and the DSCLabel. He holds a Graduate Performance Diploma from the Peabody Conservatory in Conducting, as a student of Gustav Meier, a Master in Music from the Curtis Institute and a Doctor in Musical Arts from the Juilliard School in Accompanying and a Bachelor of Arts from Harvard University.

He recently served as Executive Director of the Greater Bridgeport Symphony and as Music Director of the 2011 New Hampshire Music Festival. As Associate Conductor of the El Paso Symphony Orchestra, Loeb founded and served as both Executive and Music Director of the El Paso Symphony Youth Orchestras – El Paso's only national-level, NEA-recognized, multiple-orchestra system serving the best young musicians in the El Paso, southern New Mexico and Juarez region. He is also the Founder and Artistic Director of the International Conducting Workshop and Festival, now in its thirteenth year, hosted by orchestras around the world, most recently the Bohuslav Martinu Philharmonic in Zlin, Czech Republic.

He lives in Davenport, Iowa with his wife, Quyen, his 9-year-old daughter, Anna Sofia Uni, his 6 1/2-year-old, Lulu Ladybug, and 4-year-old son Ryan "Taco". He continues occasionally to concertize worldwide as pianist, conductor, educator and arts advocate. Loeb's far-ranging interests do not limit him to music; he has directed plays, cooked gourmet meals for 65, tutored over 500 people in test preparation for the Princeton Review, and played and enjoyed almost every sport. He is also an active member of the Rotary. Moreover (or most important), he is a lifetime Dallas Cowboys fan.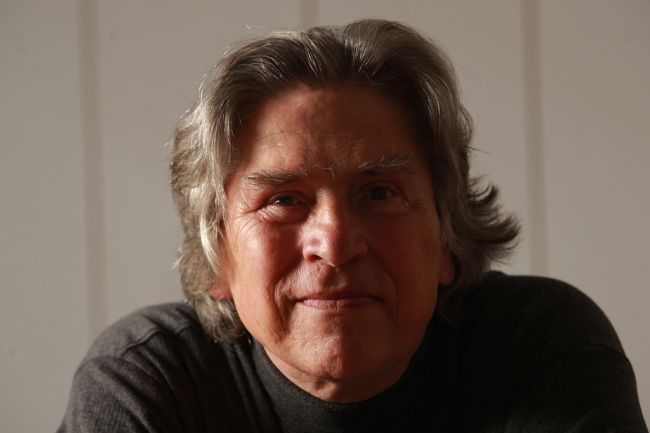 IGOR DEKLEVA
One of the most prominent and active of Slovenian composers, pianists and educators. Igor Dekleva was born in 1933 in Ljubljiana, Slovenia, and has performed a wide range of repertoire including his own works throught Europe and in the United States, Africa and Asia in more than 1,600 performances as soloist with orchestra, in solo recital, for more than four decades as duo pianist with his wife Alenka Dekleva, and in concert tour with violinist Michael Grube. He was the author, director and performer for two extensive television series about piano masterpieces from the beginnings to now, including "White and Black Keys". "The World's Piano Music" (1975) and "Slovenian Piano Music" (1989). He has made more than 15 LP and CD recordings, many for radio and television. His more than 600 compositions include many works for solo piano, choir and chamber music, and the first published Slovene National Piano School in 8 volumes. Didactic piano literature remains a common thread of his creativity; he recently retired as professor of piano and piano duet at the Slovenian Academy of Music in Ljubliana, where he taught since 1967. He studied in Ljubljana, Sienna, Salzburg and Munich, and has given masterclasses and has been a competition jury member in many countries. He has received numerous Slovenian and international awards and prizes, including the Betetto Award for artistic achievement, the Radio and Television Award of the City of Ljubljana, the Highest Honorary Award of the city of Cleveland, and numerous additional honorary fellowships and memberships worldwide. He was the President of the Association of Slovene Music Artists for many years. He has written over 500 published articles, essays and entries in encyclopedias.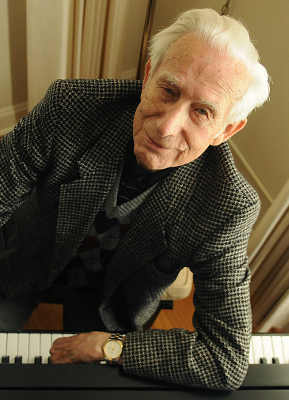 WALTER HAEDRICH
For 68 years Walter Haedrich, now 98, has been one of the most important contributors to the musical life of the Quad Cities. Mr. Haedrich grew up near Leipzig, Germany, the youngest of eight children in a coal miner's family. He mastered the harmonica at an early age, learned the accordion and, at age 7, started playing a neighbor's half-sized violin. He graduated with honors from the Ronneburg Boarding School, now able to play flute, piccolo and violin. There followed three years of instruction under the first flutist for the Gera Opera House and a year at a music conservatory in Weimar. After six months of military training, he joined a military band in Leipzig, but then auditioned and won a prized scholarship for study at the prestigeous State Academy of Music in Berlin in 1940, where Mr. Haedrich met and performed with Harriet Mason, a pianist and scholarship student from the United States. They married on Oct. 20, 1943, in Leipzig with bomb sirens wailing as a red carpet was unrolled into the church. Mr. Haedrich served in Austria, Switzerland and Italy. Following nine months in an American POW camp in France, he was hired in 1946 as first flutist for the Weimar State Opera Orchestra, and was able to accompany his wife to her home town of Chicago in November 1947, where he found temporary work as a hotel elevator operator. In 1948 he won the principal flutist chair with the Tri-City Symphony. He also worked at a music store until 1959 to help make ends meet, gave private lessons and launched a piano tuning and repair business. He started the local Piano Technicians Guild, and is a Registered Piano Technician. He performed often with Harriet, a harpsichordist and pianist, in the Quad-Cities music community for the next 30 years until her death in 1989. He retired from the Tri-City Symphony in 1983 and continued to perform as a soloist with Friends of Chamber Music, which he helped found, until the organization disbanded in 2007. In 1990 he married Lilllian Vanderschoor Haedrich, who passed away in 2013.
With thanks to Dawn Neuses and the
Dispatch/Argus
.
Photo by Paul Colletti courtesy of the Dispatch/Argus
.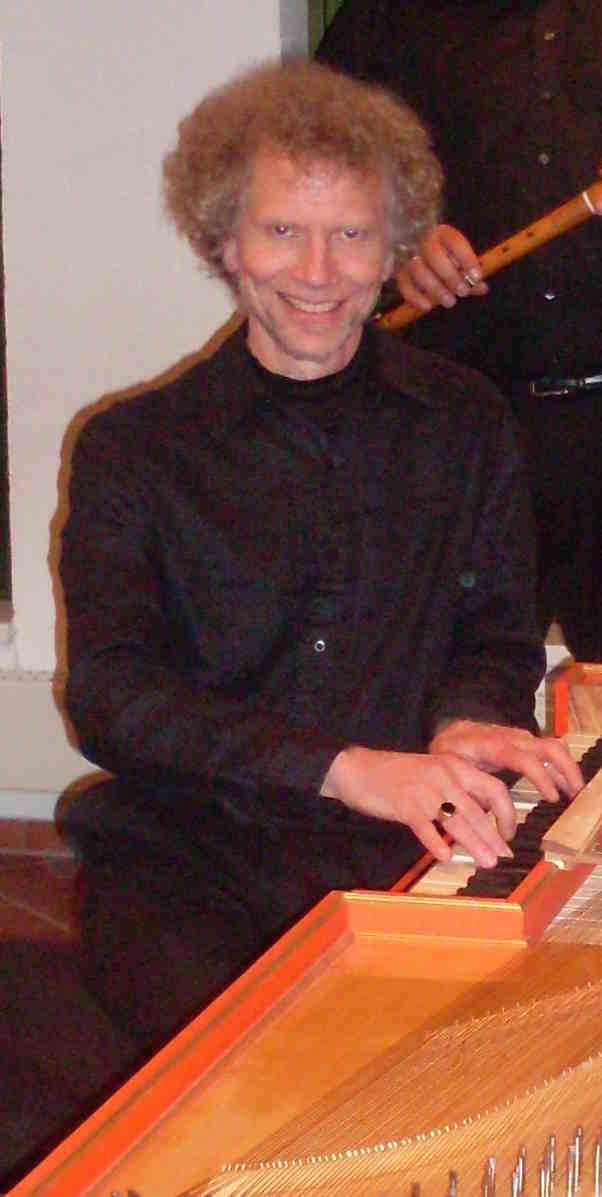 JEFFREY COHAN
Flutist Jeffrey Cohan has performed as soloist in 25 countries, both on modern and early transverse flutes from the Renaissance through the present. The winner of many important competitions and awards, he has performed throughout Europe, Australia, New Zealand and the United States, and worldwide for the USIA Arts America Program. Many works have been written for and premiered by him, including five new flute concerti since 2000. He is artistic director of the Capitol Hill Chamber Music Festival in Washington, DC, the Black Hawk Chamber Music Festival in the Midwest and the Salish Sea Early Music Festival in the Pacific Northwest. He can "play many superstar flutists one might name under the table" according to the New York Times and is "The Flute Master" (headline) according to the Boston Globe.