2010 Black Hawk Chamber Music Festival
— 10th Anniversary Celebration —
~ in Davenport on October 21, 22 and 24: ~
at Trinity Cathedral at 121 West 12th Street
~ in Iowa City on October 15, 17, 20 and 23: ~
– at Congregational United Church of Christ at 30 North Clinton Street –
TICKETS: please see www.brownpapertickets.com
download Quad Cities flyer • download Iowa City flyer
~ Tickets also available at the door ~

Iowa City: Wednesday, October 20, 2010 at 7:30 PM
Davenport: Thursday, October 21, 2010 at 7:30 PM
The Intimate Lute & Flute:
Irish, Scottish and Continental Renaissance and Baroque
Jeffrey Cohan ~ baroque and renaissance flutes
Oleg Timofeyev ~ lute
From Ukraine to Iowa! Jeffrey Cohan and Oleg Timofeyev toured all over Ukraine earlier this year with a similar program, including Irish music from around 1700 by the blind Irish harper Turlough Carolan and Scottish favorites arranged for solo lute. In the early 1600's, Lutenist Nicolas Vallet and flutist Jacob Van Eyck wrote beautiful settings of Psalm tunes, and Oleg and Jeffrey recreate what a collaboration between the two might have been like. When Italian music was all the rage in France in the 1730's, a sneaky Frenchman named Esprit Philippe Chedeville faked a collection of flute sonatas entitled Il Pastor Fido ("The Faithful Pastor") that everyone thought was by Antonio Vivaldi until recently. You'll hear one of these.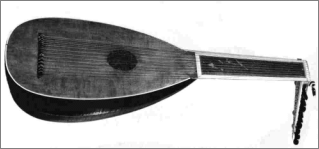 _____________________________________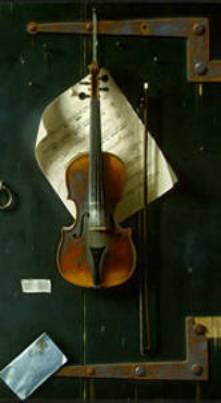 Iowa City: Friday, October 15, 2010 at 7:00 PM (not 7:30)
Davenport: Friday, October 22, 2010 (Friday) at 7:30 PM
The 19th-Century Russian Perspective:
Viola, Horn and Flute meet the Russian Guitar
Kristen Thelander (natural horn)
Christine Rutledge (viola)
Jeffrey Cohan (eight-keyed flute)
Oleg Timofeyev (Russian 7-string guitar)
Hear most unusual trios for horn, flute and guitar by German composer C. Dickhut, and for flute, viola and guitar by the Bohemian composer Wenzel Thomas Matiegka, with duos and solo by Italian guitar virtuoso Mauro Giuliani and Russian composers. We'll recreate an 1820 performance of hot-off-the-press chamber music from Europe and Russia, as it would have been performed on the relatively new (in 1800) Russian 7-string guitar, with Oleg Timofeyev along with two specialists on period instruments and University of Iowa professors: Kristen Thelander on the natural horn and Christine Rutledge on viola, with Jeffrey Cohan playing an 8-keyed flute made in 1820 in London. In Iowa City John Schneiderman joins the group for a trio for two guitars and flute by Lvov.
This program co-sponsored by the International Annual Russian Guitar Seminar and Festival in Iowa City and Cedar Rapids.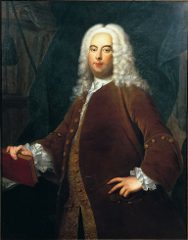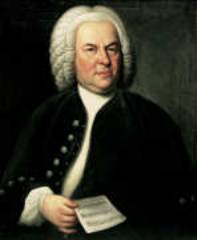 Iowa City: Saturday, October 23, 2010
Davenport: Sunday afternoon, October 24, 2010 at 3:00 PM
Love to George!
- from Johann & George
A Bach and Handel Tribute to George Shangrow
Terri Richter ~ soprano
Gregory Hand ~ harpsichord
Jeffrey Cohan ~ baroque flute)
Oleg Timofeyev ~ lute and viola da gamba
George, George, George! This concert is for you. Handel and Bach, whose music our friend George Shangrow championed, will be interpreted by the fabulous soprano Terri Richter, who often worked with George and Jeffrey and is flying in from Nashville following an intensive October tour around the country. Terri will be joined by harpsichordist Gregory Hand, professor of organ and harpsichord at the University of Iowa. Oleg Timofeyev will play lute and viola da gamba, and Jeffrey Cohan will play baroque flute with Terri and Gregory in excerpts from Handel's gorgeous Nine German Arias and Sweet Bird, That Shunn'st The Noise Of Folly, and Bach arias including Ich folge dir gleichfalls from the St. John Passion and excerpts from the Coffee Cantata. Terri will also sing 17th-century Italian lute songs by Mazzocchi, Rossi and Monteverdi. For George.
_____________________________________


Iowa City: Sunday, October 17, 2010 at 3 PM (Iowa City only)
The Baroque and the Origins of the Russian Guitar
John Schneiderman ~ lute, baroque guitar and Russian guitar
Hideki Yamaya ~ theorbo, baroque guitar and Russian guitar
Oleg Timofeyev ~ lute, viola da gamba and Russian guitar
Jeffrey Cohan ~ baroque flute
This extravaganza of plucked ancestors of the Russian 7-string guitar features baroque and renaissance lutes, theorbo (a long-necked lute) and baroque guitar, with John Schneiderman (Irving, California), Hideki Yamaya (Portland, Oregon), Oleg Timofeyev and flutist Jeffrey Cohan, performing music that Louis XIV, a guitarist, gave to the Duke of Bavaria in 1695, a lute concerto by Karl Kohaut, a flute concerto by Pergolesi and a trio from around 1800 for Russian guitars.
This program co-sponsored by the International Annual Russian Guitar Seminar and Festival in Iowa City and Cedar Rapids.
_____________________________________
~ Admission: $12, and $10 for students and seniors ~
Trinity Cathedral in Davenport
(563) 323-9989 • 121 West 12th Street
Congregational United Church of Christ in Iowa City
(319) 337-4301 • 30 North Clinton Street
for tickets please see www.brownpapertickets.com
download Quad Cities flyer • download Iowa City flyer
~ tickets also available at the door ~

These concerts, all on period instruments this year, bring to the Quad Cities a number of well-known artists, including soprano Terri Richter from Nashville who appears as soloist around the country, Oleg Timofeyev on lute, guitar and viola da gamba, festival director Jeffrey Cohan on wooden flutes from the 16th through the 19th centuries, and three University of Iowa professors who specialize in the performance of early music on period instruments: Gregory Hand on harpsichord, Christine Rutledge on viola, and Kristin Thelander on natural horn.
The 10th anniversary festival is dedicated to conductor, pianist, harpsichordist and frequent Black Hawk Chamber Music Festival artist George Shangrow, who died on July 31 when another car entered his lane in a storm in Eastern Washington. As a conductor, keyboardist and radio host he had immense influence in shaping the classical music scene in the Pacific Northwest over the past 40 years, and he touched the lives of many in the Quad Cities and Iowa City through many concerts in this area beginning in 1988. He was to perform in this year's festival. Please see www.osscs.org for more information about George
~ - ~ - ~ - ~ - ~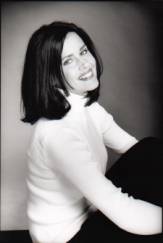 Special guest soprano Terri Richter has enthralled audiences with her captivating energy and refined artistry onstage. Acclaimed as a "rising star" by the Seattle Times, Ms. Richter regularly appears as a soloist with orchestras and early music ensembles throughout the U.S. This accomplished graduate of Seattle Opera's Young Artist Program went on to perform many roles with Seattle Opera, and to receive national acclaim for her portrayals of Despina in Cosi fan tutte and Oscar in Verdi's Masked Ball. Her guest appearances with Seattle Symphony include the nationally televised 2001 commemorative Rolling Requiem, (Mozart's Requiem), Mahler's Symphony no. 4, Handel's Messiah, and she is featured with Seattle Symphony in Taylor's Peter Ibbetson, recently released on the Naxos label. Other favorite recent roles include Adele in Die Fledermaus, Papagena in Die Zauberflöte, Clorinda in Monteverdi's Il combattimento di Tancredi e Clorinda with Pacific Operaworks, and Susanna in The Marriage of Figaro with Opera Idaho. Her voice also marks several movie and game soundtracks, including Steve Martin's film Novocaine and the X-box game Halo 2.
Upcoming solo engagements include Handels' Messiah with Nashville Symphony, and the roles of Euridice in Seattle Opera's Orfeo ed Euridice and Sophie in Opera Cleveland's Werther. She will be a featured guest artist this season with the Odeon Quartet, ALIAS Ensemble, and the Nashville Early Music Project. Four days before her Black Hawk Chamber Music Festival performances she will complete a nation-wide 12-city tour of Monteverdi's 1610 Vespers with Apollo's Fire.
www.terririchter.com. www.jeffreycohan.com • Oleg Timofeyev • Gregory Hand • Kristin Thelander
www.christinerutledge.com • www.johnschneiderman.com • www.hidekiyamaha.com
~ - ~ - ~ - ~ - ~
The Black Hawk Chamber Music Festival, founded in 2000, aspires to uplift the spirit and provide new perspective through chamber music by famous as well as little-known composers, illuminating many unusual aspects of musical performance from the Renaissance through the present, and sometimes performing these works on exact replicas of the instruments with which the composers were familiar. Festival repertoire ranges from classical favorites and new works written for the performers to unpublished musical gems from libraries around the world. The festival brings together artists from the region and other world-class musicians from around the country.
+ updated September 2010 +